Derwent, internationally renowned artists' materials brand, are proud to announce the Prizewinners of the Derwent Art Prize 2018. French artists France Bizot and Emma Bertin Sanabria take First and Young Artist Prize. The award giving event was held in The Mall Galleries, London on the 18th September 2018.
First Prize (£6,000) has been awarded to France Bizot for Madame Bovary – a figurative coloured pencil drawing made inside a found vintage book. Bizot, who lives and works in Paris, seeks to blur the line between the real and the virtual in her pop culture inspired drawings. Backslash Gallery, Paris described her technique as 'impeccable'.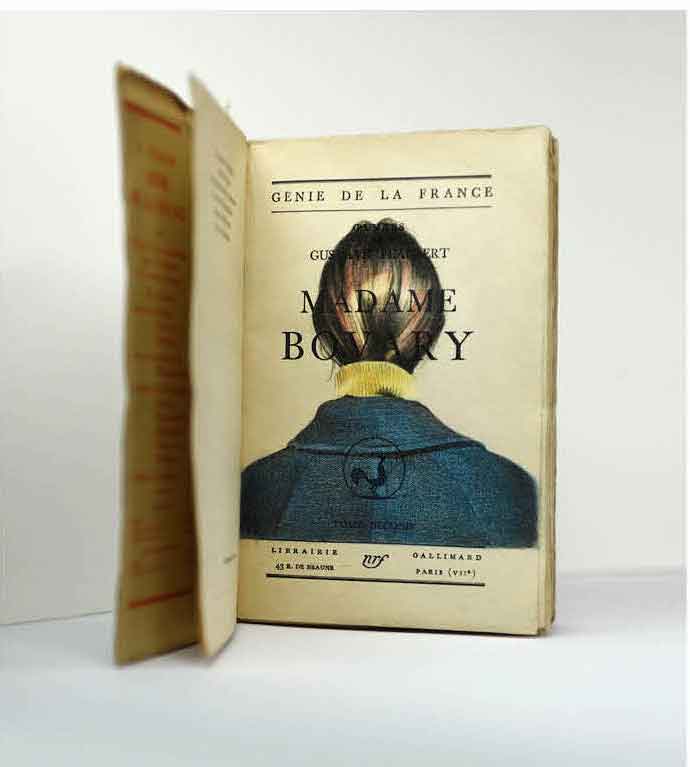 Serbian artist Jovanka Stanojevic is the recipient of the £3,000 Second Prize for Hair 2, a detailed portrait that depicts only the subject's hair and shoulders. Though the face is not visible, the pencil drawing reveals much about the subject's demeanour – the artist says it is 'a celebration of a woman in all her uniqueness'.
The Third Prize of £1,500 has been awarded to Royal Academy Schools alumnus Anna Gardiner for her tonal charcoal drawing 'Washday'. Through her drawings and paintings, Gardiner explores our collective relationship with landscape and home. Though the places she conveys may feel very specific, and perhaps even familiar, none really are. They are archetypes, constructs of a nation's memory.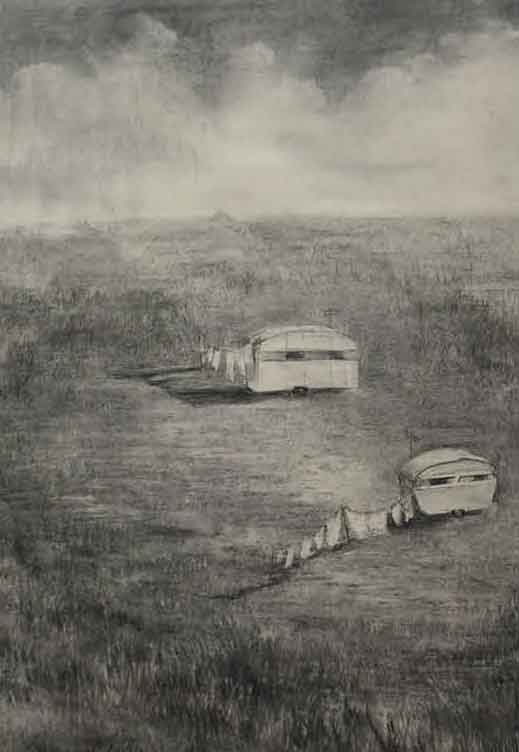 Paris-based artist Emma Bertin Sanabria is the recipient of the Young Artist Award (£750), for an artist under the age of 25. The Prize recognises and celebrates emerging artistic talent such as Sanabria who is an alumnus of L'École nationale supérieure des Arts Décoratifs, Paris and New York's prestigious School of Visual Arts (SVA). Her prizewinning coloured pencil drawing Noé is a delicately rendered portrait in which the male sitter appears immersed in the artist's process – her drawing picking up the myriad of textures and folds in his clothing, as areas of saturated colour evolve into singular pencil lines.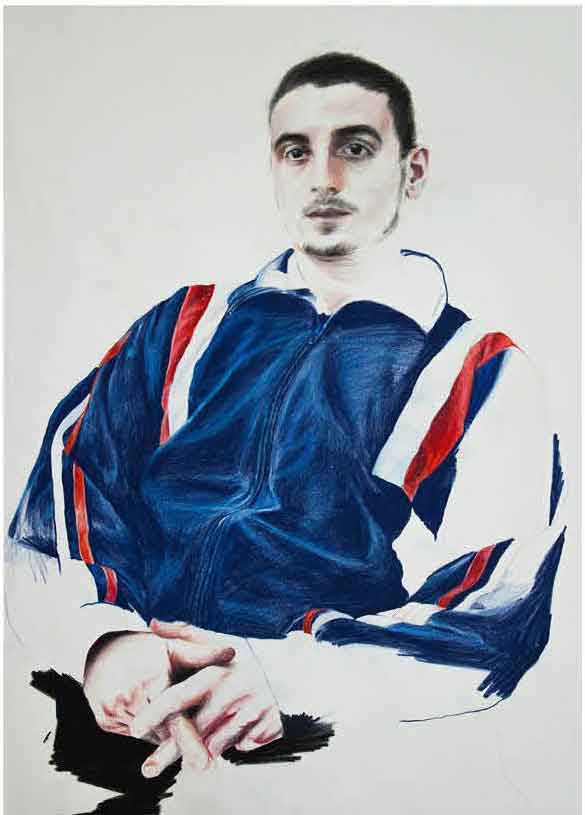 The People's Choice Award of £750 gave the general public an opportunity to vote for their favourite shortlisted artwork via the Derwent Art Prize Facebook page. The Prize was awarded to Hong Kong based artist Kin Choi Lam for his coloured pencil drawing Morning Assembly. Like much of his work, the drawing highlights mysterious elements within everyday situations.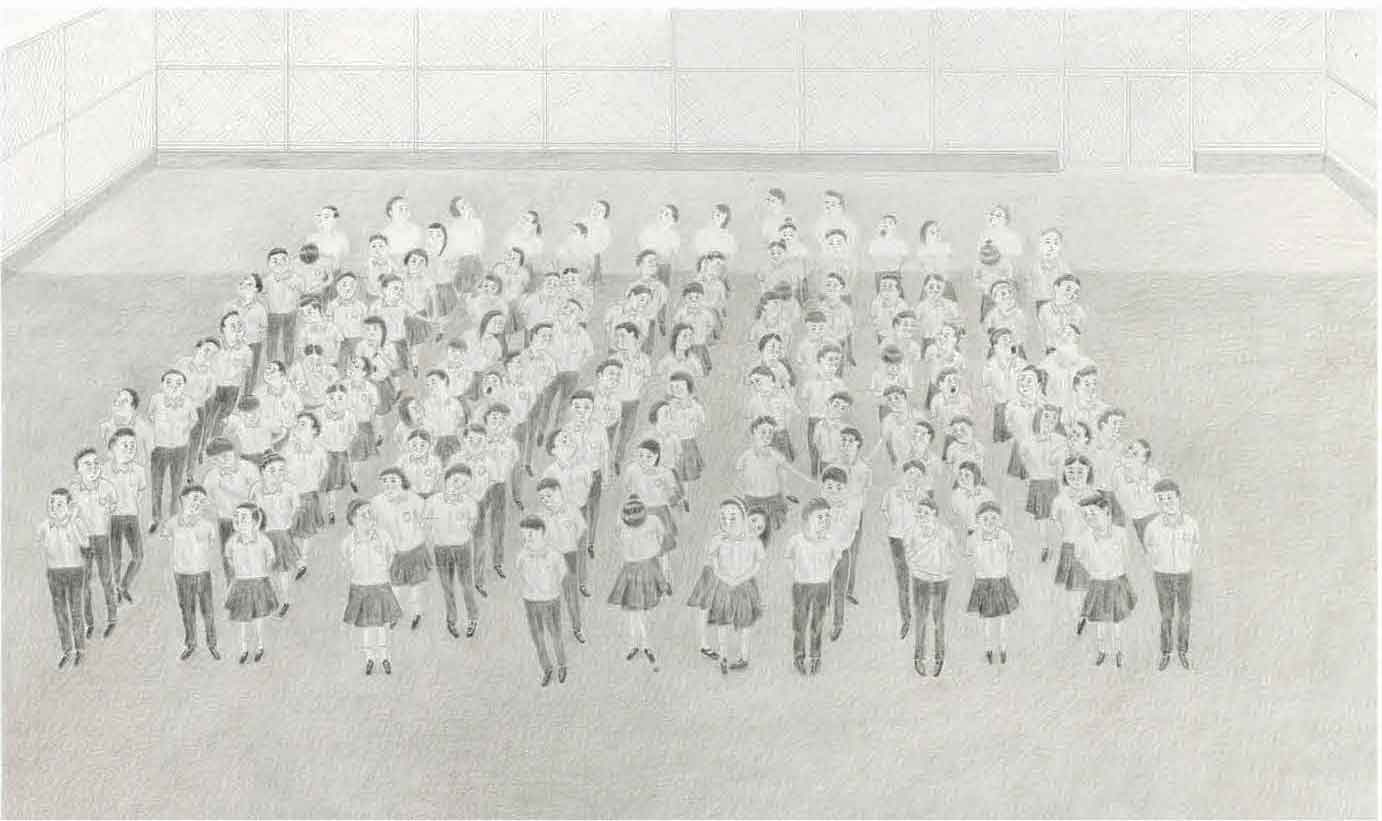 The Prizewinning drawings, which are amongst 67 shortlisted artworks making up the 2018 Derwent Art Prize exhibition, were selected by an expert panel comprising Gill Saunders, Senior Curator, V&A; Chris Sharratt, Art Critic; and Clare Woods, Artist.
Subsequent to the exhibition at Mall Galleries, the Derwent Art Prize 2018 will tour to venues across the UK including Trowbridge Arts (29 September – 10 November 2018) and the Derwent Pencil Museum in Keswick, Cumbria (15 November 2018 – 31 January 2019).