Pencils website gets revamped!
17/11/2010
---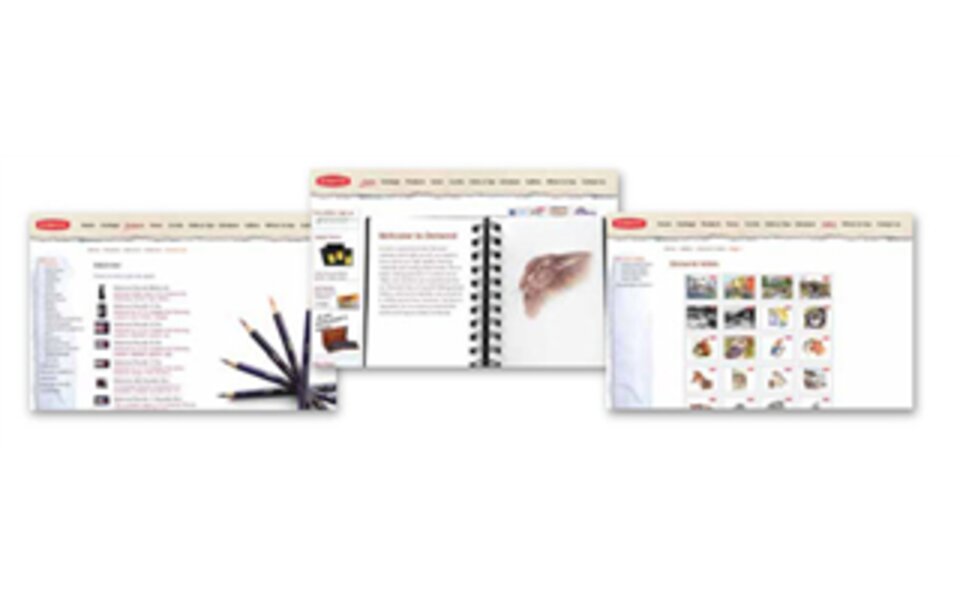 Derwent has revamped its popular web site to give you even more!
Derwent has revamped its popular web site to give you even more!

It has more useful information about its products, more helpful hints and tips and more informative video clips. Plus, it is easier to navigate and stay in touch with all the latest news and events from Derwent via direct links on the home page to their Facebook, Twitter & lovepencils blog.

The product listings for each range now feature pictures for every item, for ease of identification, and a complete list of contents including pencil colours. A new Derwent Academy section has also been added so you can explore this range which has been specifically designed to be the ideal introduction to the world of sketching and drawing.

In the hints & tips section you will now find Expert Tips by leading pencil artists where you can brush up on the latest techniques using Derwent Pencils including '9 steps to success using Inktense Pencils' by Tony Hogan.

For the aspiring artist there is now a wide range of projects to download. All designed to bring out the artist in you! And, in the hints & tips section, short video clips have been added from Derwent's successful series of Hints & Tips DVD's by leading pencil artist Fiona Peart. Each clip focuses on a different range of Derwent Pencils.
Derwent Art Scene is a valuable resource for art teachers. It contains useful hints & tips to help students develop and improve their drawing skills; exclusive step by step projects to complete as well as all the latest information on exciting new products and give-aways. An archive section has now been introduced to the website which means teachers can access all the back copies of Art Scene with it's wide range of useful projects and information.