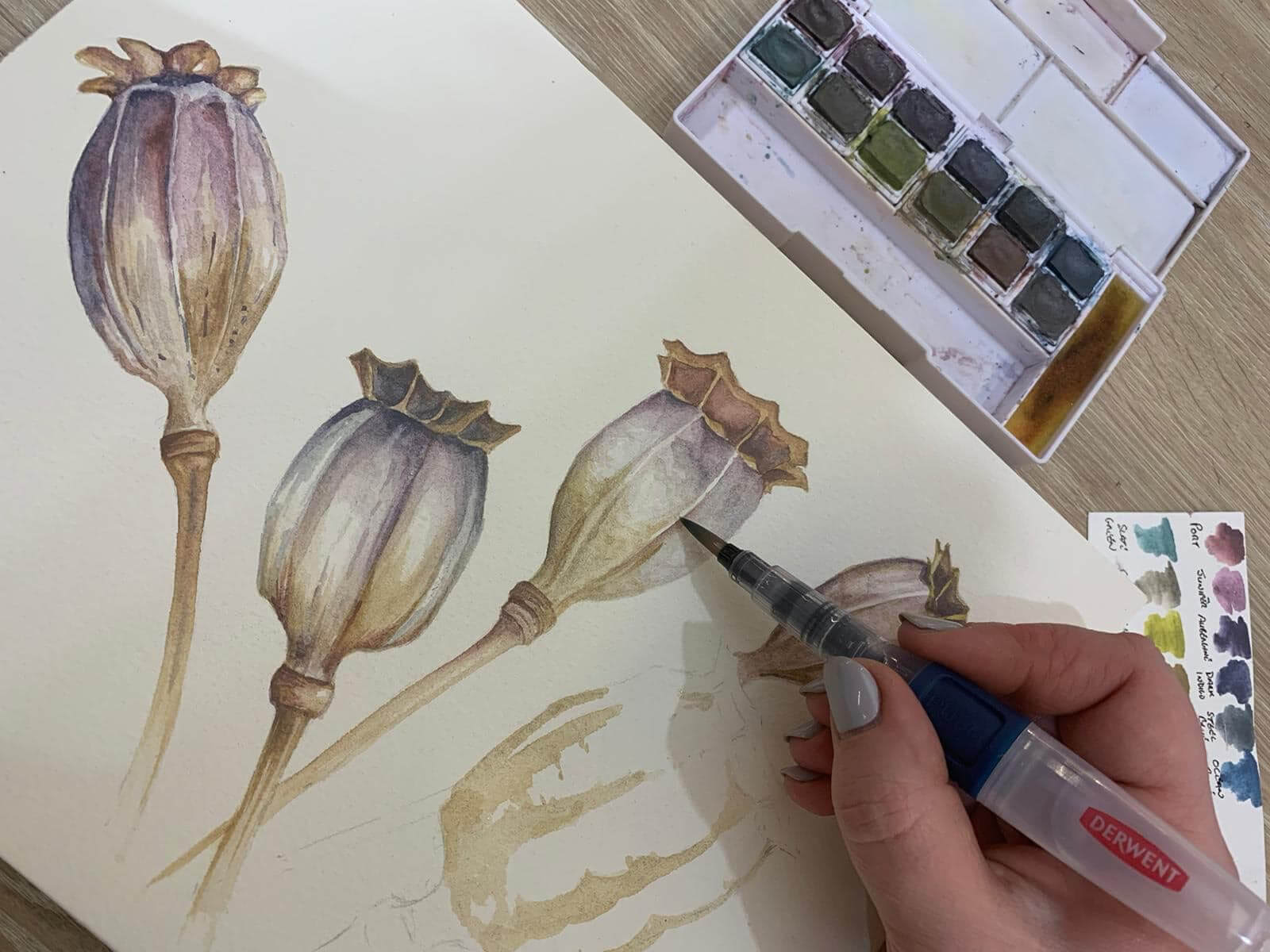 Using Graphitint Paint
Apply on a cold press watercolour paper to bring out pools of granulations and passages of tone and colour.
The subtle and naturally muted colour palette is ideal for urban and natural landscapes or expressive art.
Contains, 12 Graphitint paint pans, a mini waterbrush, a sponge and five mixing palettes. Ideal for taking on the go.